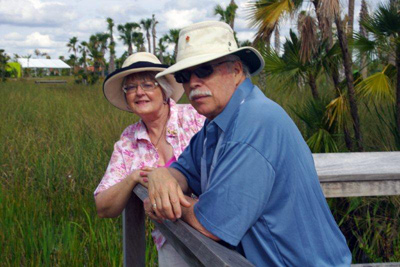 Lindsay Editorial is a freelance writing, editing  and photography company specializing in travel writing.  We also create Business Profiles, Advertorials and we welcome Special Projects.
Wendy Lindsay has been a professional photojournalist for over thirty years working in radio, newspapers and magazines with clients such as the CBC, CanWest Global, Transcontinental Media, The Globe and Mail, Maclean's, and CAA.
Her work has appeared in numerous Canadian and American publications.
After taking early retirement Wendy's husband, Rob, joined the company as Vice-President in 1997.
Their monthly syndicated column "Roads Less Travelled" appeared in Global / Canwest newspapers for four years.  In it, Wendy and Rob shared their love of adventure and exploration on the open road with 1.3 million readers coast to coast in Canada.  This led to researching and writing the Ontario section of the Reader's Digest Complete Atlas of Canada.  The Lindsay's full colour travel features continue to appear in Good Times and other magazines illustrated with their own photography.
Lindsay Editorial has created special projects such as company profiles and advertorials. The company has also edited two in-flight magazines.
They are currently Contributing Editors to Quality of Life Publishing which specializes in hospice and grief support.

Both Rob & Wendy are Media Members of TMAC (Travel Media Association of Canada.)
Wendy is also an Active Member of:
SATW (Society of American Travel Writers)
PWAC (Profesional Writers Assoc of Canada)
Naples Press Club, FL